Should I Buy a New or Used Car at Oakville Honda?
August 05 2019, Oakville Honda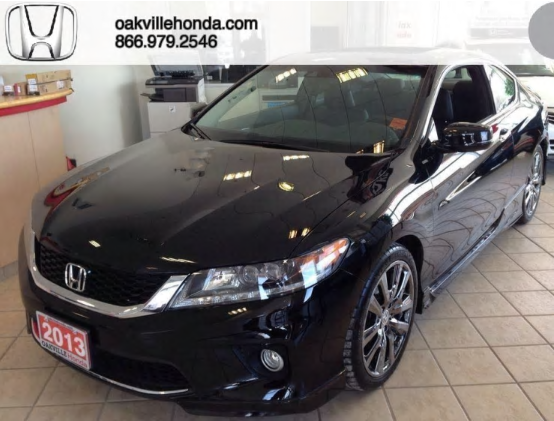 There are many factors to think about when purchasing a car and one of the first things to think about is whether to buy new or used.
Here is a list of advantages for both to help you decide which is best for your own personal situation.
Advantages of Buying a New Car with Oakville Honda
Financing rates, especially these days, are often very low. Low interest rates like we are experiencing currently often make buying a new car the best choice. Always do your calculations before buying. The less expensive car may not be the best choice.
Factory warranties mean that you are very unlikely to incur any added expenses from the operation of your new car for an extended length of time. That peace of mind is often an important factor when making a decision.
More fuel efficient and lower emission; many people purchase a new car specifically to save money on gas. The higher fuel efficiency can sometimes even pay for the cost of the car in savings.
Since more and more people are environmentally conscious, they often are concerned with the emissions from their car and new cars have lower emissions making them better for the environment.
New cars have the newest and coolest technology. If you love gadgets, the selection is better with a new car.
New cars have the most advanced safety features. Blind spot monitoring systems and tire pressure monitoring for instance are becoming more readily available.
Advantages of Buying a Used Car with Oakville Honda
The price of used cars is less which means that you may be able to purchase a nicer model.
The steepest depreciation of a car happens in the first year. When you buy a used car, there is less immediate depreciation when you drive it off the lot like with a new car.
Insurance rates on used cars may be lower although this is not always true since new cars now have so many safety features. Ask your insurance broker for quotes on cars you are considering to avoid choosing a car you love only to find the insurance costs are too high.
Please take a moment to look through our used car inventory.
What you get when buying a Honda Certified Vehicle with Oakville Honda
All Honda Certified Used Vehicles come with several important benefits, including a peace of mind Honda warranty, which includes the following:
6-year/120,000 km transferable powertrain Honda warranty coverage
Option to upgrade to a comprehensive Honda Plus warranty at a reduced rate
CarProof Vehicle History Report
Warranty and Service History, including full documentation of the services performed to meet
our certified used Honda standards
30 days/1000 km exchange privilege
Preferred financing options and terms through Honda Financial Services
Membership to the exclusive Owner's website
100 point mechanical and Appearance inspection.
Tires and brake path at a minimum of 50% life
Our knowledgeable pre-owned product specialist will assist you in finding the right vehicle to
fit your needs and budget. Our finance and insurance managers will help you get approved with easy automotive financing as well as answer any used car finance rate questions you have.
Oakville Honda happily serving Oakville.